paraka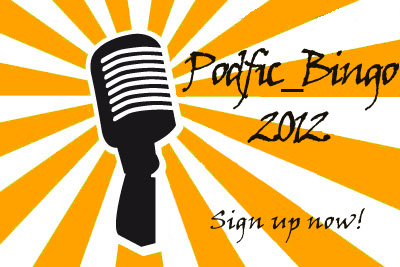 Sign ups are now open for

podfic_bingo (LJ|DW)
What is Podfic Bingo?
When you sign up for Podfic Bingo, you'll be given a bingo card with a number of podficcing challenges on it. The point is to push you to try different things when podficcing. Maybe push you out of your comfort zone and to try different styles in a safe learning environment. If you've always wanted to try something different when podficcing, this comm can be your excuse!
You'll have till the end of the year to work on your card.
See our FAQs for more info (
LJ
|
DW
)